Active Member
Reputation: 83%
Thumbnail
Resources

Received from the internet.
Author

Unknown.
Printed File Format

PDF
Page(s)

4
Instruction Format

PDF
Military transport aircraft Kawasaki C-1 Papercraft
The Kawasaki C-1 (川崎 C-1) is a twin-engined short-range military transport aircraft developed and manufactured by the Japanese conglomerate Kawasaki Heavy Industries. It is solely used by the Japan Air Self-Defense Force (JASDF).
Development of the C-1 commenced in 1966 in response to a requirement from the JASDF, which sought an indigenous jet-powered replacement for its aging Second World War–era Curtiss C-46 Commando transport fleet. First flown on 12 November 1970, quantity production of the type commenced during the following year. The C-1 has formed the backbone of the JASDF's transport capability throughout the latter half of the twentieth century, as well as the initial years of the twenty-first century as well. During the 2010s, Kawasaki developed a newer, larger and longer range airlifter, the Kawasaki C-2, which will eventually replace the JASDF's C-1 fleet entirely.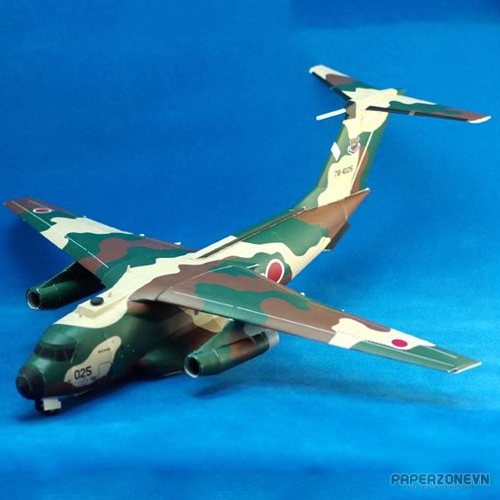 Last edited by a moderator: