Thumbnail
Resources

Paper-replika.com
Author

Julius Perdana
Printed File Format

PDF
Page(s)

10
Part(s)

145
Instruction Format

Image
Merkava Mk II Main Battle Tank Papercraft
The Merkava tank is a main battle tank of the Israel Defense Forces. It was developed by MANTAK (Israel) since 1973 and entered military service since 1979. It first saw action in the Lebanese war in 1982. Four versions of the Merkava have been deployed, and it remains to this day. is one of the best main tanks in the world. The price of each Merkava is about 6 million US dollars. Model Merkava Mark II entered military service from April 1983, used for urban combat.
Specifications:
Main Weapon:
120 mm (4.7 in) smoothbore gun MG253, can fire LAHAT, ATGM (Anti-tank Missile)
Secondary Weapon
1 × 12.7 mm (0.50 in) Machine Gun
2 × 7.62 mm (0.300 in) machine gun
1 × 60 mm (2.4 in) Grenade Launcher (Mk.I Version)
12 Smoke Grenades
Turbine Diesel Engine 1,500 hp (1,119 kW)
Power/weight 23 hp/ton
48-round ammo
Ground clearance 0.45 m (1.5 ft)
Fuel capacity 1,400 liters
Operation range
500 km (310 mi)
Speed 64 km/h (40 mph) on asphalt
55 km/h (34 mph) on different terrain
- Wikipedia source -
This model is published at paper-replika.com. The level is pretty easy.
Have gun... ah no..... have fun!
Last Updated: 1:48PM July 3, 2015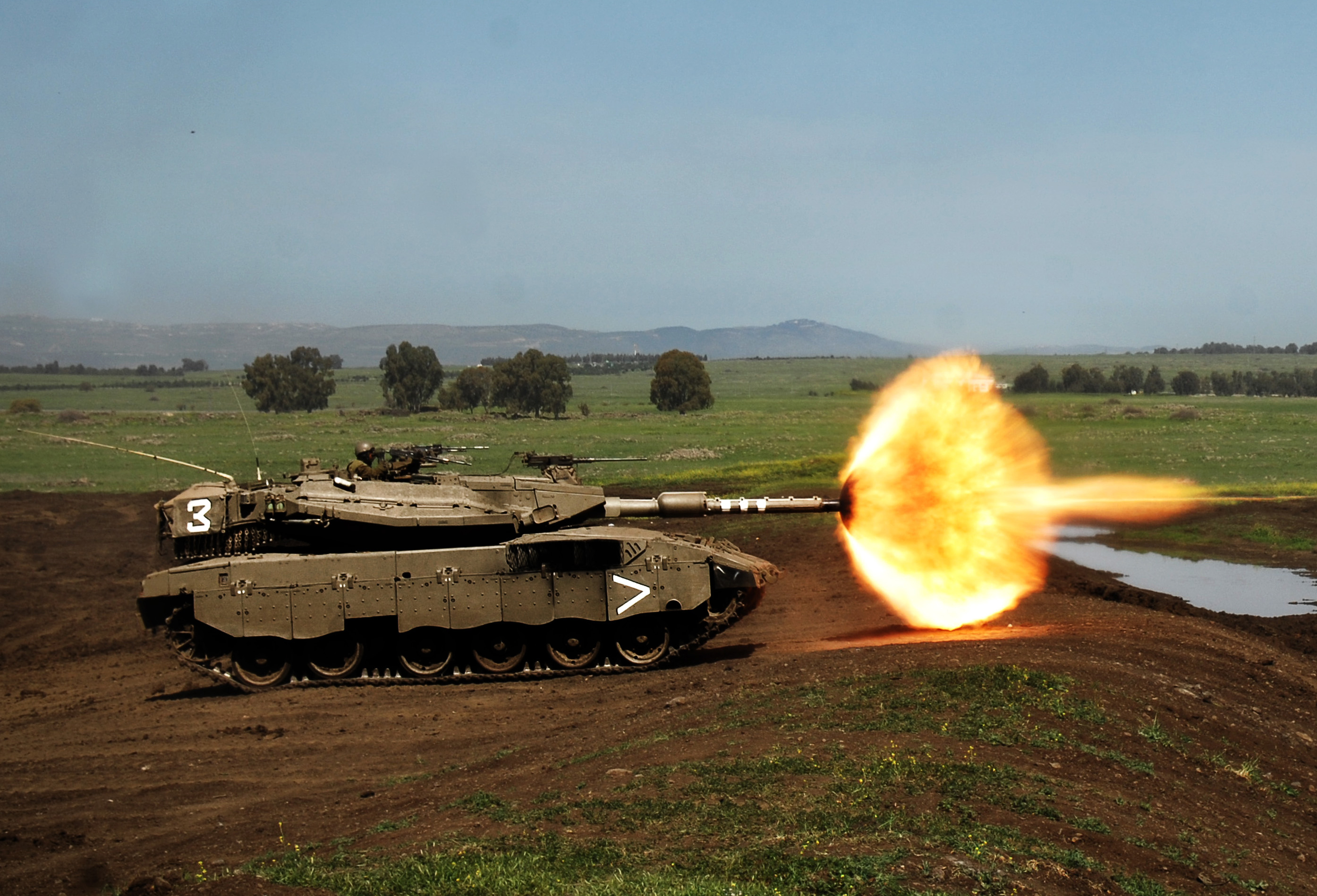 Last edited by a moderator: