Moderator
Staff member
Reputation: 100%
Thumbnail
Resources

Received from the internet.
Author

MarianoDG
Printed File Format

PDF
Page(s)

25
Part(s)

300
Instruction Format

PDO
Megatron [MarianoDG] papercraft
Megatron (aka Galvatron, N.B.E.-01, the Ice Man and C-81) was not always the viciously powerful and brutally direct leader of the Decepticons: he was once brothers-in-arms with Optimus and a student of Sentinel Prime, appointed to be Cybertron's Protector and commander of its Defense Force. But Megatron resented his comrade, knowing he was a Prime and therefore Sentinel's favored son. This anger allowed The Fallen to ensnare him and led to the revival of the Decepticons. Even without The Fallen, it's not hard to imagine that Megatron would have erupted Cybertron into war to rid himself of Optimus.
Instruction: PDO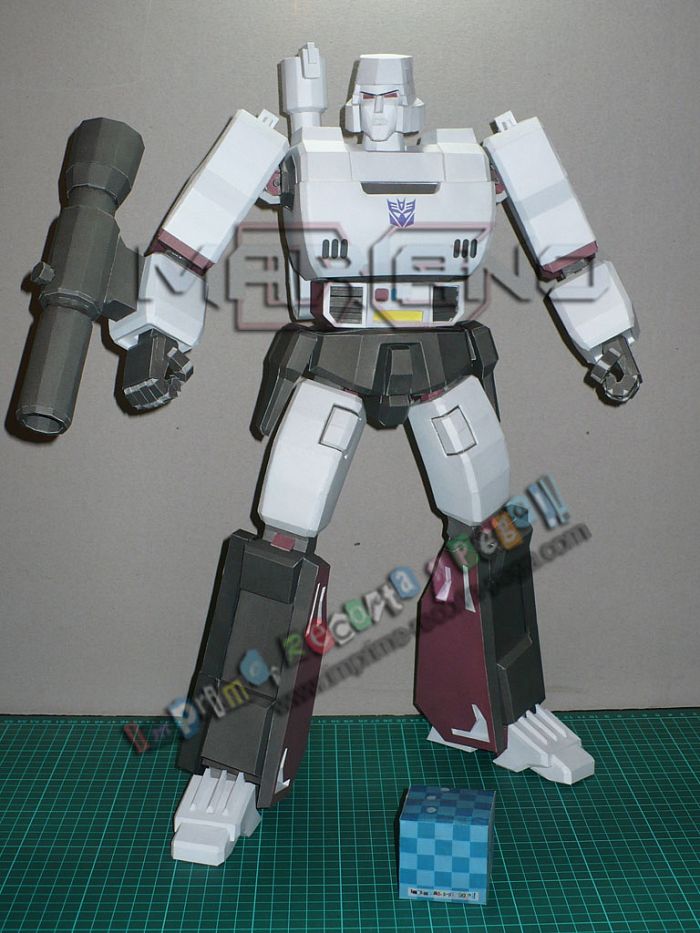 Sponsored: Google Advertising