Well-Known Member
Reputation: 100%
Thumbnail
Author

Mans Iman Viens
Printed File Format

PDO
Page(s)

4
Part(s)

107
Instruction Format

PDO
[Kimetsu no Yaiba] Kamado Nezuko (Demon Slayer) chibi papercraft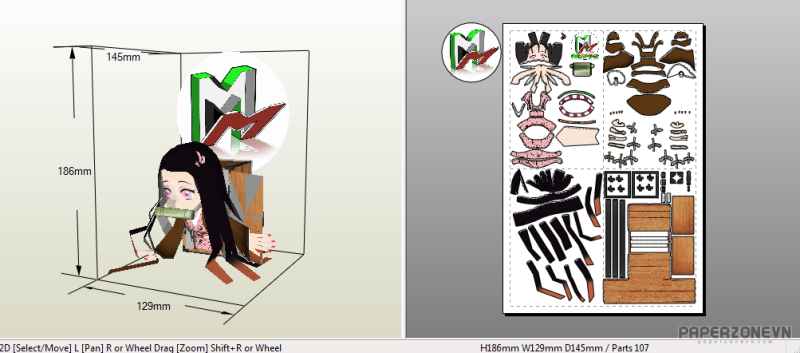 Nezuko Kamado
(Japanese: 竈門 禰豆子, Hepburn:
Kamado Nezuko
) is a fictional character and protagonist from Koyoharu Gotouge's manga
Demon Slayer: Kimetsu no Yaiba
. Nezuko and her older brother Tanjiro Kamado are the sole survivors of an incident where they lost their entire family to demons, with Nezuko being transformed into a demon, but still surprisingly showing signs of human emotion and thought. After an encounter with Giyuū Tomioka, a hashira, Tanjiro begins his quest to help his sister turn into human again and avenge the death of his family.
Nezuko's character was created to make Tanjiro a more innovative character due to her identity being of a demon. Initial critical response to Nezuko was positive due to how unconventional it was for the narrative to have her kind of character be a demon as well as how she displays more powers to fight across the series.