Moderator
Staff member
Reputation: 100%
Thumbnail
Resources
Author

Craft tama
Printed File Format

PDF
Page(s)

5
Part(s)

72
Instruction Format

PDO
Jujutsu Kaisen - Gojo Satoru (Chibi) Ver
.
Craft tama Papercraft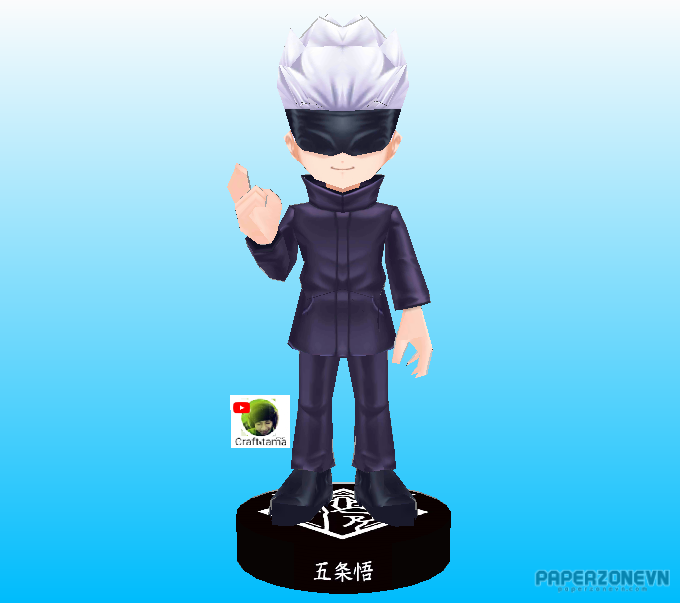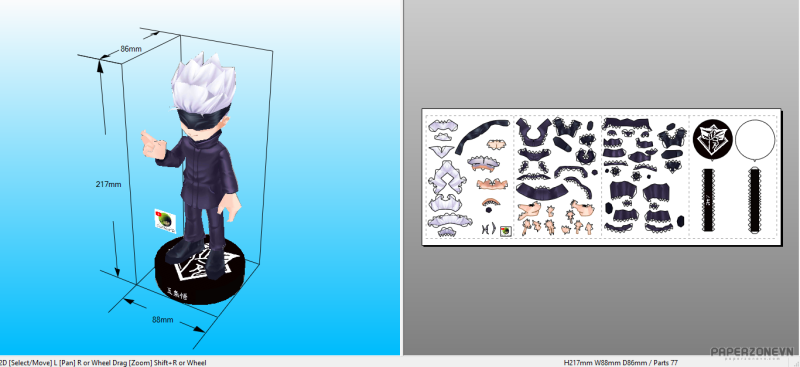 Password on Video, 6 characters : (_ _ _ _ _ _)

​
Satoru Gojo (五ご条じょう悟さとる Gojō Satoru?) is one of the main protagonists of the Jujutsu Kaisen series. He is a special grade jujutsu sorcerer and widely recognized as the strongest in the world. Satoru is the pride of the Gojo Family, the first person to inherit both the Limitless and the Six Eyes in four hundred years. He works as a teacher at the Tokyo Jujutsu High and uses his influence to protect and train strong young allies.
Satoru is a tall man with a lean build in his later twenties who is considered relatively attractive, mainly due to his facial features. He has snow-white hair and the Six Eyes, which are a vibrant blue color. Satoru normally covers his eyes with a black blindfold which props up his hair and gives it a spikier appearance. When sporting a more casual look, Satoru will wear sunglasses and let his hair down to reach the base of his neck.
While working, Satoru wears a dark blue zip-up jacket with a high collar that's also fairly wide. He wears slim-fit matching black pants and black dress boots. Before switching over to a simple blindfold, Satoru used to wear bandages over his eyes. Satoru enjoys wearing expensive clothing
[5]
and has a number of casual looks he'll pair with wearing his sunglasses. As a Tokyo Jujutsu High student, Satoru wore the normal school uniform with his sunglasses before adopting any sort of makeshift blindfold.