Active Member
Reputation: 73%
Thumbnail
Resources

Received from the internet
Author

Academy of Young Modeller
Printed File Format

JPG
Page(s)

4
Instruction Format

Image
1:42 scale HH-60J Jayhawk papercraft
The HH-60J Sea Hawk, also known as the Jayhawk, is a versatile medium-range recovery helicopter that is primarily used by the United States Coast Guard (USCG) for various missions. It is an upgraded version of the Sikorsky SH-60B Seahawk, which was originally developed for the United States Navy.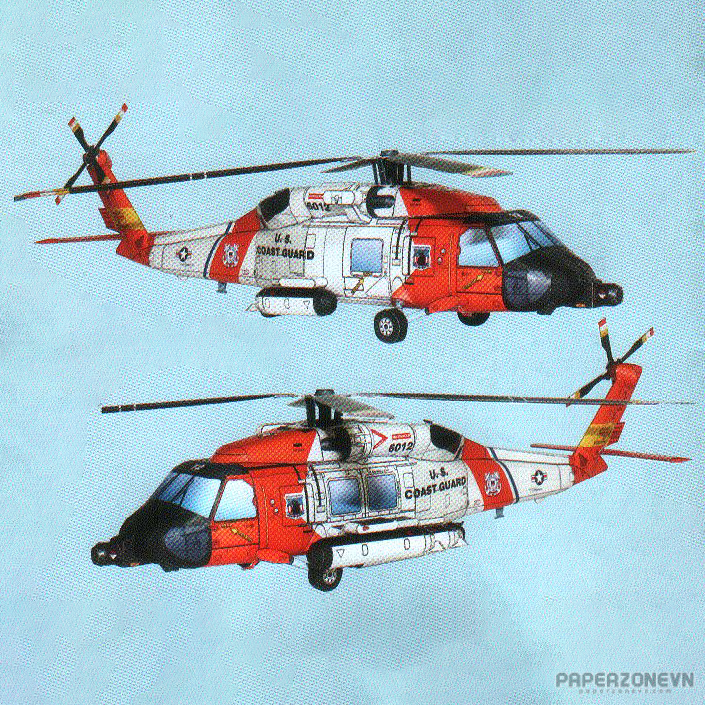 In addition to the missions you mentioned, the HH-60J is also used for homeland security and disaster response operations. It is equipped with a range of advanced avionics, sensors, and communication systems, allowing it to operate in all weather conditions, day or night.
The MH-60J variant of the Jayhawk, is equipped with the USCG's Airborne Use of Force (AUF) package. This allows the aircraft to provide armed support during law enforcement operations, including the use of warning and disabling shots. The MH-60J also has armor to protect the crew from small arms fire. The MH-60J is primarily used by the USCG's Helicopter Interdiction Tactical Squadron (HITRON), which is based in Florida.​