Active Member
Reputation: 100%
Thumbnail
Resources
Author

AlbinoPantheraLeo - AllyP
Printed File Format

PDO
Page(s)

12
Part(s)

178
Instruction Format

PDO
[Frozen] Olaf Ver. 2 Papercraft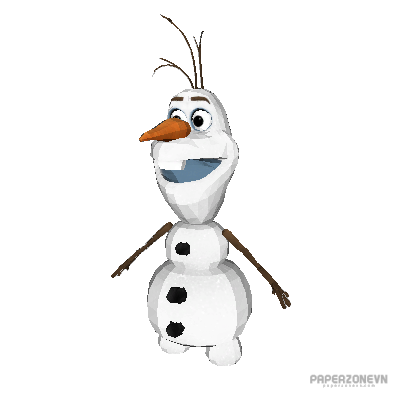 Olaf
is a major character in Disney's 2013 animated feature film
Frozen
and its 2019 sequel. He is a benevolent enchanted snowman created by Elsa. Along with the ability to reassemble his body, Olaf's most prominent quirk is his love for summer and all things hot.
Olaf is a small snowman divided into three balls of snow (five, if one counts his legs), though he has the ability to rearrange his appearance at will. Three black rocks modeled as buttons are on his body, one on his midsection and two on his backside. Underneath his backside are two stubs of snow that serve as his legs or feet for moving around. He has two stick arms and three twigs on his head that resemble small strands of hair. On each arm are four fingers. His head takes up a third of his body and is oval-shaped with a stretched face.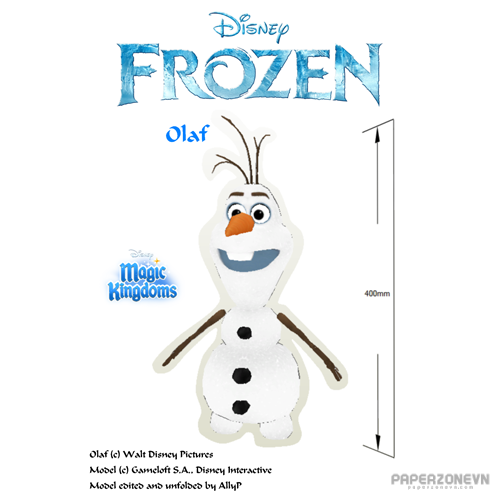 The snow around the top of his mouth is shaped to resemble a buck tooth. In between his eyes and mouth is a carrot nose. When he was inanimate, his eyes were also made of rock. However, when living, his eyes are realistic with black pupils. He also has eyebrows above them. Olaf's body parts are also capable of autonomy and can be rearranged or separated from Olaf without any harm happening to him.