ニャンコ先生
Staff member
Reputation: 100%
3/28/15
1,199
3,246
40
29
Thumbnail
Resources

Received from the internet.
Author

Unknown.
Printed File Format

PNG
Page(s)

14
Instruction Format

Image
Chibi Original Miku on Stage papercraft
Find your true feelings! A mysterious song named "Untitled" with no melody or lyrics is passed around amongst the youth in Shibuya, Tokyo. This song unlocks access to "SEKAI" a strange place that allows everyone to discover their true emotions and their own song.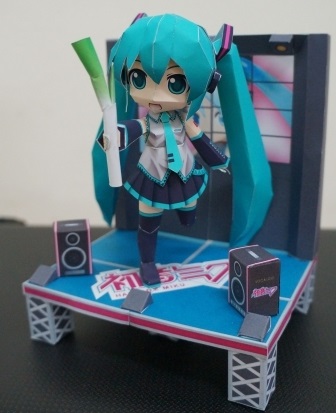 4 trang (PNG) Miku và 10 trang (PDF) sân khấu