Well-Known Member
Reputation: 100%
Thumbnail
Resources

Received from the internet.
Author

Arcađi Alekxeev
Printed File Format

PDF
Page(s)

11
Part(s)

87
Instruction Format

PDO
Astronaut papercraft (colour version)
An astronaut (from the Ancient Greek ἄστρον (astron), meaning'star', and ναύτης (nautes), meaning'sailor') is a person trained, equipped, and deployed by a human spaceflight program to serve as a commander or crew member aboard a spacecraft. Although generally reserved for professional space travelers, the term is sometimes applied to anyone who travels into space, including scientists, politicians, journalists, and tourists.
Dimensions: 500 x 249 x 254 mm
11 pages, 87 parts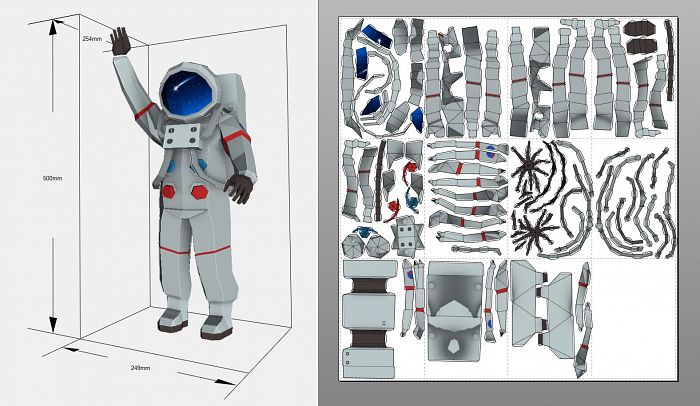 Astronaut no-colour
Dimensions: 600 x 304 x 224 mm
18 pages, 120 parts