Well-Known Member
Contributor
Reputation: 100%
Thumbnail
Resources

Received from the internet.
Author

Akafuku
Printed File Format

PDF
Page(s)

5
Instruction Format

PDF
Akafuku Mochi Shop Papercraft
Akafuku (赤福) is a Japanese pastry shop founded in 1707, during the Edo period. Still active and family-owned, its longevity allows it to be part of the Henokiens.
Akafuku first developed as a teahouse for pilgrims going to Ise Grand Shrine. It is the place of origin for akafuku mochi, a type of rice cakes filled with sweet bean paste. It closed twice in its 300+ year history: during World War II when sugar became scarce, and in 2007 after authorities found that the company had tampered with expiration labels. Masutane Hamada, the 11th head of the business resigned after the scandal, but returned to the position in 2017.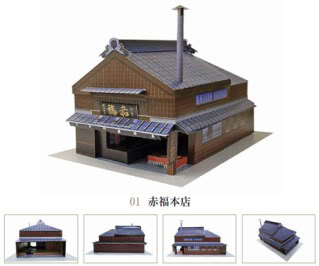 Last edited by a moderator: