Wanderer
Reputation: 100%
Thumbnail
Resources

byupapermodel.blogspot.com
Author

Bayu Kuncoro Mukti
Printed File Format

PDF
Page(s)

1
Part(s)

9
Instruction Format

Unavailable
AC Milan mascot: Milanello papercraft
​
The new Milan mascot was born around the early 2000s. The idea of making the Milan mascot itself was inspired by other Milan posters and memorials. Milan collaborated with Warner Bros. in the process of making the mascot. The name of Milan's mascot is'Milanello'.

The name Milanello was chosen because it is considered easy to pronounce by people from anywhere in the world, so it will be easier to recognize and remember. Milanello was first introduced to the public on February 16, 2006. Milanello will usually be present at every AC Milan home game at the San Siro.

The philosophy of the Milanello mascot itself is a picture of Milan. A scary but grim face with a cute smile shows that Milan does not hesitate to destroy his opponent but still in a sporting manner.

Milanello is described as a lively creature, it is interpreted as a dynamic attitude. Love's tail shape illustrates that Milan loves peace. The ball and football boots depict a high passion for playing football and don't forget Milanello always wears a Red-Black shirt, it illustrates that even though he is entering modern times, Milan has not forgotten the color of AC Milan's identity that will never be replaced.​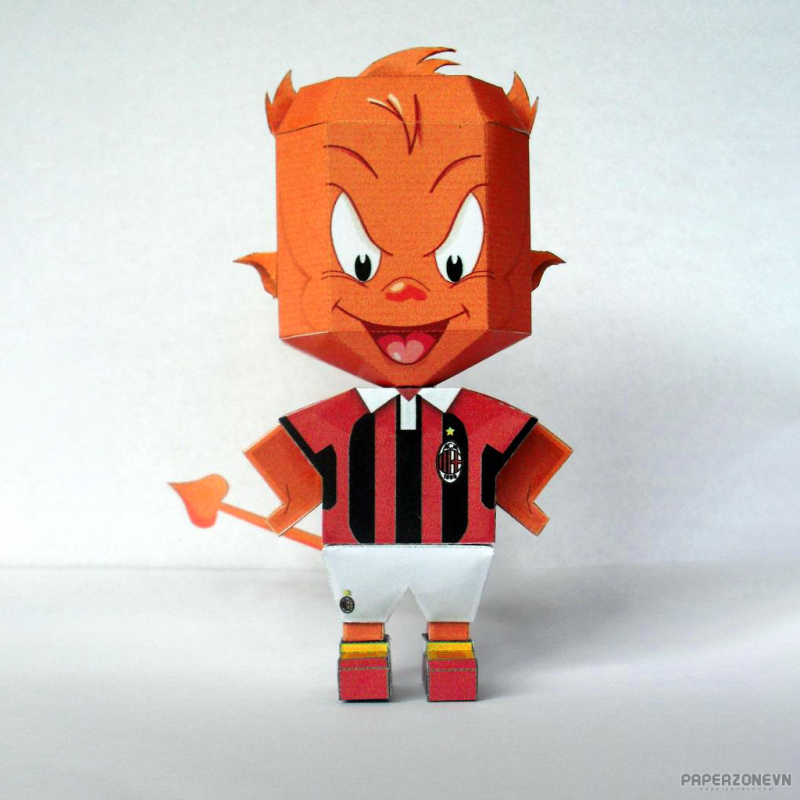 ​