Wanderer
Staff member
Reputation: 100%
Thumbnail
Resources

Received from the internet.
Author

Unknown.
Printed File Format

PDF
Page(s)

3
Instruction Format

PDF
1989 Zakspeed 891 Yamaha papercraft​
The Zakspeed 891 was a Formula One racing car built by the German racing team Zakspeed for the 1989 season. The car was designed by Paul Brown and powered by a 3.5-liter, naturally aspirated V8 engine developed by Zakspeed. The car featured a carbon fiber monocoque chassis and pushrod suspension.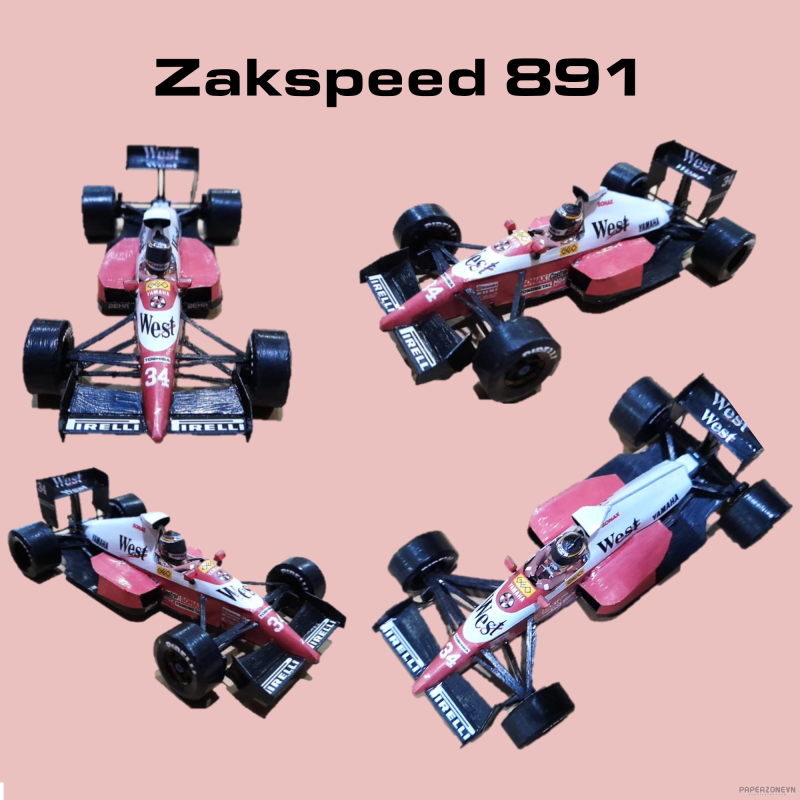 The Zakspeed 891 was not a particularly successful car, as it suffered from reliability issues and lack of performance compared to the top teams of the era. The team only managed to score one championship point during the season, with driver Bernd Schneider finishing 6th at the Mexican Grand Prix.
Despite its lack of success, the Zakspeed 891 is remembered as an interesting car from a technical standpoint, as it was one of the first F1 cars to use active suspension, a system that would become commonplace in the sport in the following years.