ニャンコ先生
Staff member
Reputation: 100%
3/28/15
1,199
2,974
40
29
Thumbnail
Resources

Received from the internet.
Author

Unknown.
Printed File Format

PDF
Page(s)

1
Part(s)

20
Instruction Format

PDO
133 - Eevee papercraft
Eevee is a small, mammalian, quadrupedal Pokémon with primarily brown fur. The tip of its bushy tail and its large furry collar are cream-colored. It has short, slender legs with three small toes and a pink paw pad on each foot. Eevee has brown eyes, long pointed ears with dark brown interiors, and a small black nose.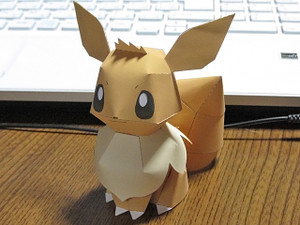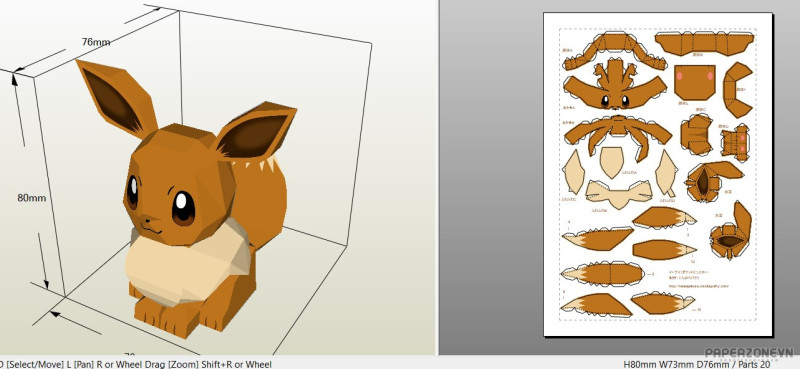 Last edited by a moderator: