Administrator
Staff member
Reputation: 100%
3/28/15
1,623
3,376
65
28
Thumbnail
Resources

Received from the internet.
Author

Unknown.
Printed File Format

PDF
Page(s)

5
Part(s)

14
Instruction Format

PDF
Pokemon Gen 1 025 - Pikachu ( Ver. Run ) papercraft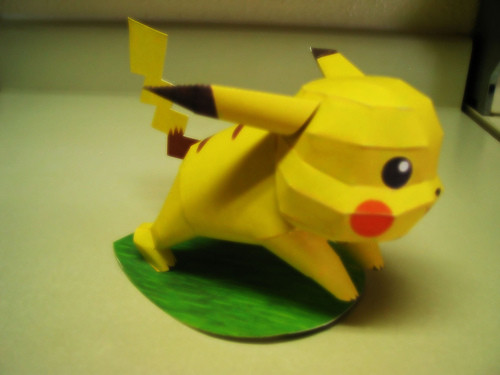 Pikachu are small, chubby, and cute mouse-like Pokémon. They are almost completely covered by yellow fur. They have long yellow ears that are tipped with black. A Pikachu's back has two brown stripes, and its large tail is notable for being shaped like a lightning bolt.
Last edited by a moderator: