ニャンコ先生
Staff member
Reputation: 100%
Thumbnail
Resources

Received from the internet.
Author

Unknown.
Printed File Format

PDF
Page(s)

20
Instruction Format

Image
Umaibou Dagashiya candystore Papercraft
Dagashi (Japanese: 駄菓子) refers to cheap candies and snack foods. Dagashi are comparable to American penny candy.
The word dagashi is derived from the Japanese words da ("futile" or "negligible") and kashi (snacks). The low price and fun packaging is designed to attract children with small allowances, and dagashi came to be known as the small candies that children can afford with pocket money.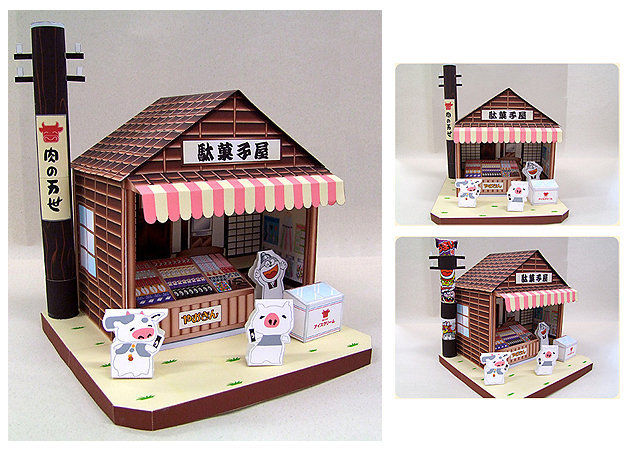 Last edited by a moderator: