Thumbnail
Resources

facebook.com/papercraftnosekai
Author

Papercraft no Sekai
Printed File Format

PDO
Page(s)

13
Part(s)

231
Instruction Format

PDO
[Ushio & Tora] Hakumen no Mono Papercraft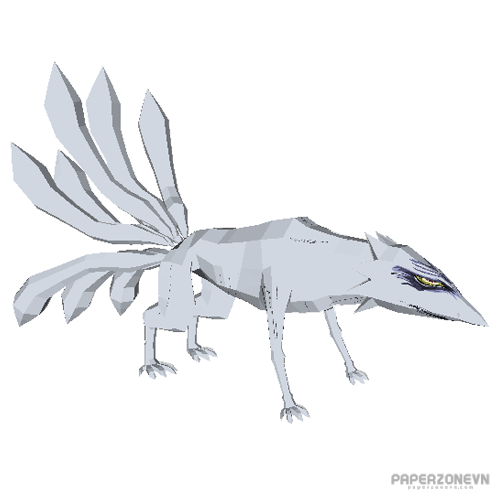 An extremely powerful, white nine-tailed fox born from ancient times who enjoys destroying countries by manipulating the rulers and creating fear among humans and Yōkai.
Originally, he is trapped in an immense psychic barrier maintained by a lineage of lady shamans under the southern sea of Japan. However, this didn't make him completely helpless and Hakumen plotted to destroy the Beast Spear before it finally escaped from his imprisonment.
Each of the nine tails has specific abilities and can spawn various minion Yōkai and avatars, that can phase through the barrier to do its bidding. The avatars of Hakumen no Mono are some of the strongest monsters ever faced by the protagonists.