Review
Resources

Received from the internet.
Author

LASER KERF
Printed File Format

JPG
Number of pages

5
S.T.A.L.K.E.R. (Stalker) Light Box
5 JPG files
5 EPS files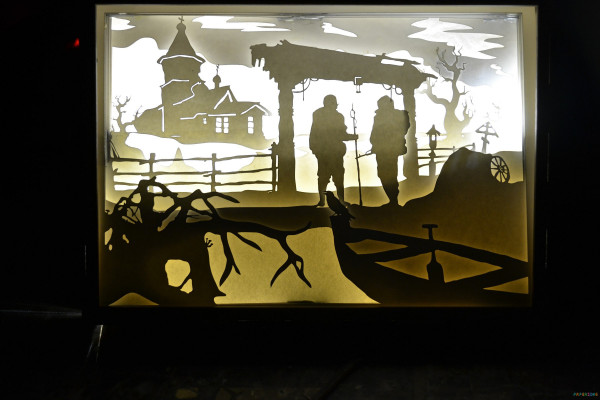 S.T.A.L.K.E.R.
(
Scavengers, Trespassers, Adventurers, Loners, Killers, Explorers and Robbers
) is a series of first-person shooter video games developed by Ukrainian video game developer GSC Game World for Microsoft Windows. The games are set in the area surrounding the Chernobyl disaster site, colloquially known as the Zone, in an alternative reality where a second explosion occurs at the Chernobyl Nuclear Power Plant twenty years after the first and causes strange changes in the area around it
This article is about the game series. For the first game in the series, see S.T.A.L.K.E.R.: Shadow of Chernobyl. For the film by Andrei Tarkovsky, see Stalker (1979 film). For the television series, see Stalker (TV series).