Review
Resources

Received from the internet.
Author

Unknown.
Printed File Format

PDO
Page(s)

12
Part(s)

80
Instruction Format

PDO
[Power Ranger Operation Overdrive] Silver Overdrive Ranger Chibi Papercraft
Instruction: PDO
Tyzonn
(called Ty for short) is the
Mercury Ranger
. He is a Mercurian from the planet Mercuria.
He was previously a member of the Intergalactic Emergency Responder Squad, a search and rescue team, alongside his fiancée Vella. During an unfortunate accident, his team was killed by the Fearcats after he sent them back into a collapsing cave. Tyzonn dedicated himself to tracking down the criminal group and bringing them to justice for their crimes.
He managed to track them all the way to Earth but his search was cut short when he was confronted by Moltor try to get Tyzonn to join him to help find the parchment but he refused which angered him. He uses dark magic bolts on him which caused him to fall and drop his crystal. He stepped on it but he was shocked and swore revenge on him. Moltor also swore revenge on him for coming to Earth. He attacked and transformed him into a dragon-like monster. He was shocked that he was a monster. He considered Moltor a monster. To Moltor, he wasn't a monster. So he gave him a mirror to look at his monstrous form and still shocked. In exchange for his loyalty, he promised to turn him back to normal. He cried over his monstrous form. However, Mack realized that he was not a villain and the Rangers worked with him to retrieve the Parchment as well as the Touru Diamond. He looked at the reflection of water in his monstrous form but he still hated that. Mack calmed him down. He felt that working for Moltor was wrong. He told him that destruction has to stop and that he didn't care about his agreement anymore. He was mad at Tyzonn for betraying him by slashing him. Again, Mack and Tyzonn left. They both went to the Hartford Mansion. This was his first time to go to the Hartford Mansion. He agreed to help the Rangers find The Toru Diamond. He still wished to return to his normal Mercurian form. The power of the two Corona Aurora gems reverted him back to his humanoid form afterwards. He left the mansion to focus on his own mission.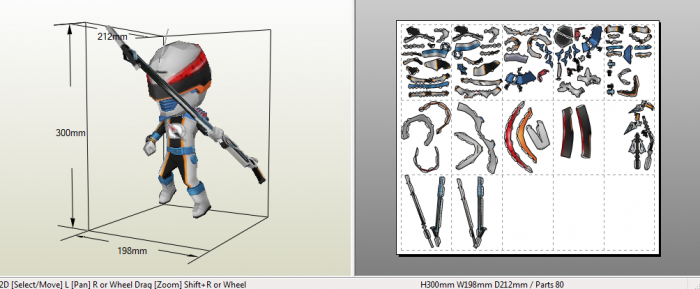 Last edited by a moderator: