Thumbnail
Resources

hellswordpapercraft.blogspot.com
Author

Hellsword Papercraft
Printed File Format

PDO
Page(s)

25
Part(s)

264
Instruction Format

PDO
Digimon - Ogremon papercraft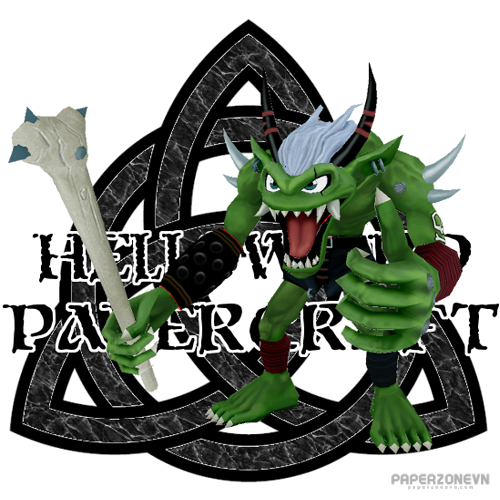 Ogremon
is an Evil Digimon. It is a Demon Digimon resembling an Oni in Japanese folklore. The attacks it carries out with its muscles have tremendous destructive power. It has a high intelligence, but a rough temper, the driving force behind its destructive anger. It is very belligerent, and is referred to as the "Digimon Hunter" due to seeking to fight bold Digimon with as much combat power as itself. It carries a bone club that is said to be a femur of a slain SkullGreymon. Also, it is a rival to Leomon.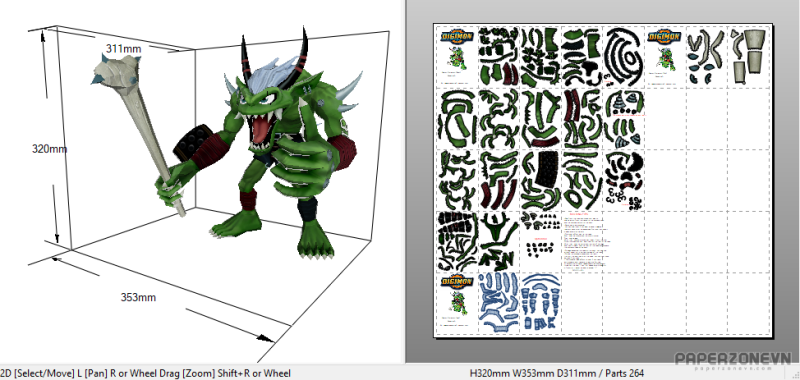 This model is REALLY hard to build, there is absolutely everything that can make Papercraft a nightmare : toes, fingers, spikes, horns, teeth and hair BUT it really worth the efforts, but since this model is absolutely not easy, I absolutely don't recommend it to you if you are a beginner !
I've put a loooooooooot of building tips on the .pdo, I hope it will help !
The body, the hair and the club are in 3 different/pdo files.
Oh and one hand is bigger than the other but don't worry, that's completely normal, Ogremon always had a hand bigger than the other ^-^