Thumbnail
Resources

Received from the internet.
Author

Unknown.
Printed File Format

PDF
Page(s)

2
Instruction Format

Unavailable
Lamborghini Gallardo GT3 Papercraft
paper size: A4
scale:1/10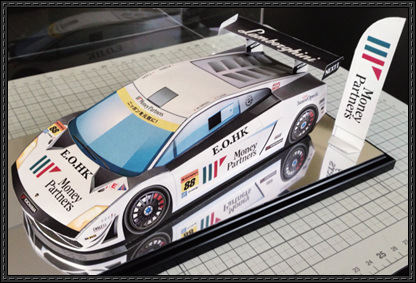 For the 2006 model year (launched in late 2005), Lamborghini introduced many changes to the car to counter some criticisms garnered from the press and owners. The exhaust system was changed to a more sporty one (including a flap to make it quieter during city driving), the suspension was revised, a new steering rack was fitted, the engine power was increased by 20 PS to a maximum of 520 PS (382 kW; 513 hp), and the biggest change was overall lower gearing ratios, especially in 1st to 5th gear. These changes gave the car a much better performance than the original and were also included in the limited edition Gallardo SE.
Last edited by a moderator: