Thumbnail
Resources

Received from the internet.
Author

Alclione
Printed File Format

PDO
Page(s)

6
Instruction Format

PDO
[King of fighters] Morrigan ver 2 papercraft
Morrigan is a succubus and a powerful princess (later queen) of the demon realm Makai, who is very vain and lives for little more than the excitement of battle, but slowly begins to takes her royal responsibilities more seriously despite her obsessive fascination with the human world. She has a sister-like split part named Lilith and a rival named Demitri Maximoff, and her moveset is reminiscent of Ryu and Ken from Street Fighter.
Kết hợp với
Lilith
để có mô hình thế này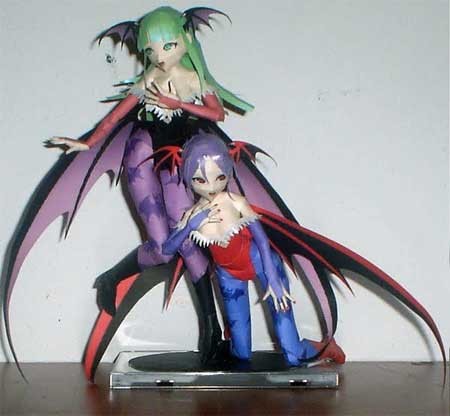 Last edited: