Thumbnail
Resources

Received from the internet.
Author

Unknown.
Printed File Format

PDF
Page(s)

4
Instruction Format

Unavailable
.
[illusion] Two Rings papercraft
The Chinese linking rings is a classic of illusion magic in which solid metal rings appear to link and unlink, pass through each other, and form chains and other complex patterns and configurations. The rings may even be handed out to audience members for examination. Sometimes an audience member is invited onto the stage to perform alongside the magician as part of a "do as I do" routine.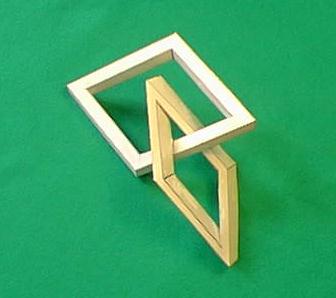 Last edited by a moderator: