Well-Known Member
Premium
Thumbnail
Resources

Received from the internet.
Author

Unknown.
Printed File Format

PDF
Page(s)

21
Instruction Format

PDF
Drum Tower Beijing Papercraft
The Drum and Bell Towers of Beijing are located in a small plaza north of the Forbidden City . The towers, which were used to tell the time until 1924, were built in 1272 during the reign of Kublai Khan and were rebuilt after two fires during the Ming and Qing dynasties. Both of these towers are iconic landmarks in historic Beijing and are well worth seeing as you explore the city's hutong neighborhoods.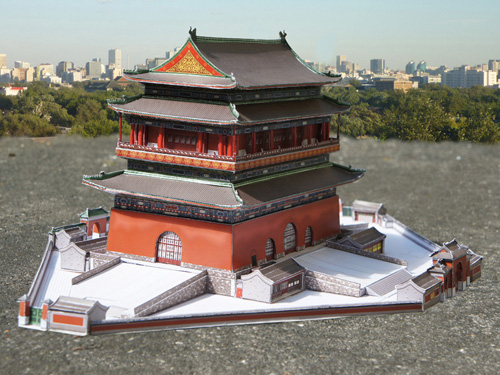 Last edited by a moderator: