Thumbnail
Resources

Internet.
Author

BanCraft
Printed File Format

PDF
Page(s)

9
Part(s)

74
Instruction Format

PDO
Belle wall hanging papercraft
Dimensions: 300 x 248 x 98 mm
​
Belle is the non-conforming daughter of an inventor, who yearns to abandon her predictable village life in return for adventure. When her father Maurice is imprisoned by a cold-hearted beast, Belle offers him her own freedom in exchange for her father's, and eventually learns to love the Beast despite his unsightly outward appearance.
​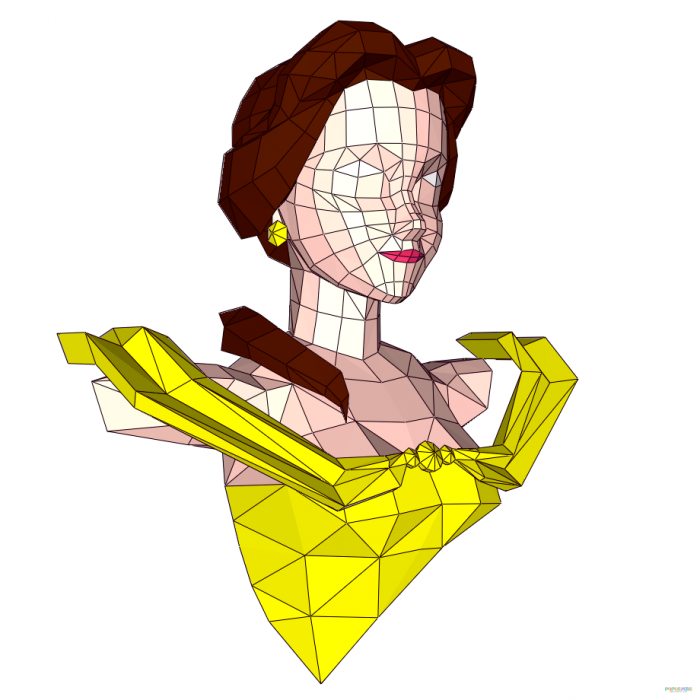 ​