Thumbnail
Author

Hirasawa Hikaru
Printed File Format

JPG
Page(s)

15
Part(s)

167
Instruction Format

PDO
The SD-237S Star Winning Gundam is a Gunpla that appears in Gundam Build Fighters Try and Gundam Build Fighters Try Island Wars. An upgrade of the SD-237 Winning Gundam, it is built and piloted by Fumina Hoshino.​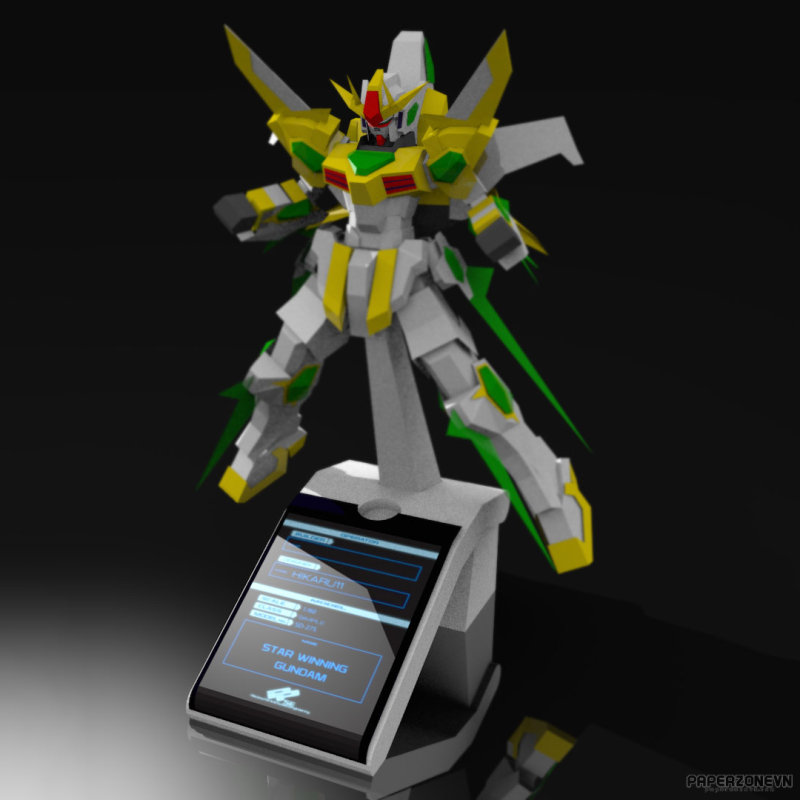 Technology & Combat Characteristics​
Realizing that the Winning Gundam is too support-oriented, Fumina sets out to upgrade her Gunpla with more individual fighting power and the end result is the Star Winning Gundam. The suit's primary weapons consist of a beam machine gun that can transform into a handheld blade, and four remote controlled weaponry known as Star Funnels that can be used for offensive, defensive or support purposes. The Star Funnels can also generate Plavsky Power Gate to enhance its allies' attacks. When greater firepower is required, the Star Winning Gundam can transform into "Real Mode" (a standard 1/144 Gunpla form), allowing it to launch a powerful ranged beam attack known as the Winning Beam when it enters'Full Mode'. Like the Winning Gundam, the Star Winning Gundam can also transform into various flight forms. The head of Star Winning Gundam can transform into a Core Fighter. The suit, sans the backpack, can transform into a Core Booster, and the Mega Core Booster is formed when the backpack is added.

Before the finals of the 13th U-19 Championship, the Star Winning was remodelled so that its polycaps are interchangeable with that of its teammates. This allows the Star Winning's parts to be used to repair another damaged Gunpla, so that the latter can fight properly during the overtime battle as the team's representative. To prepare for the 14th U-19 National Tournament, Team Try Fighters came up with a New Winning Road attack where the Star Funnels' Plavsky Power Gate is used to transform allied Gunpla into energy that is then absorbed by KMK-B01 Kamiki Burning Gundam, powering it up.​