Well-Known Member
Reputation: 100%
Thumbnail
Author

SweetieGraphics
Printed File Format

PNG
Number of pages

8
Japanese Sakura Landscape light box
This is a digital template designed for you to create a fabulous lightbox. Lightbox will fill your room with warmth and coziness.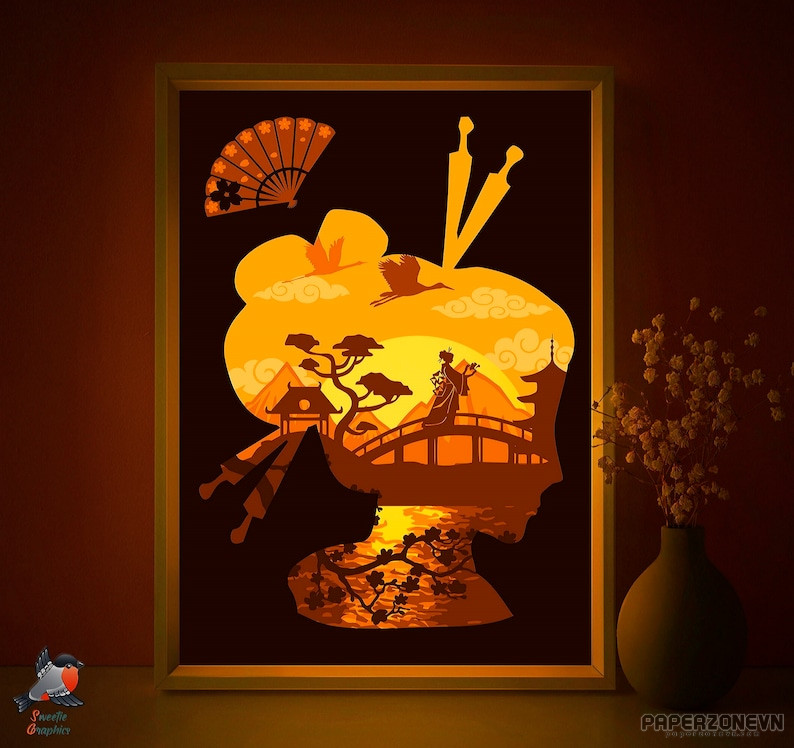 The ZIP file contains 2 prepared template sizes:
210x297 mm (A4)
297x420 mm (A3)
You can resize the template to fit your paper.
The digital file includes (1 ZIP file):
- 2 files for printing (PDF) A3 and A4 size
- 8 SVG files
- 1 DXF File
- 2 EPS files
- 8 PNG files
- 2 AI file A3 and A4 size (can be edited)
- 5 illustrations (JPG)
- 1 Readme file (TXT)
A lightbox consists of 8 layers of paper.
!!!Please note that you need to print on the back of the paper so that the paper looks better after cutting!!!
You will need:
- Printer
- Art knife
- A4 or A3 size paper 180-250gsm x8
- Foam board
- Box with frame and lid. Size A3 or A4
- LED strip with power supply
- Power button
- Glass or Plastic