Thumbnail
Resources
Author

S.V.
Printed File Format

PDF
Page(s)

4
Instruction Format

PDO
Star rating

5.00 star(s)
Hololive: Gawr Gura Papercraft
esse acho que todos aqui já viram e desejaram e agora esta aqui
-
I think everyone here has seen it and wanted it and now it's here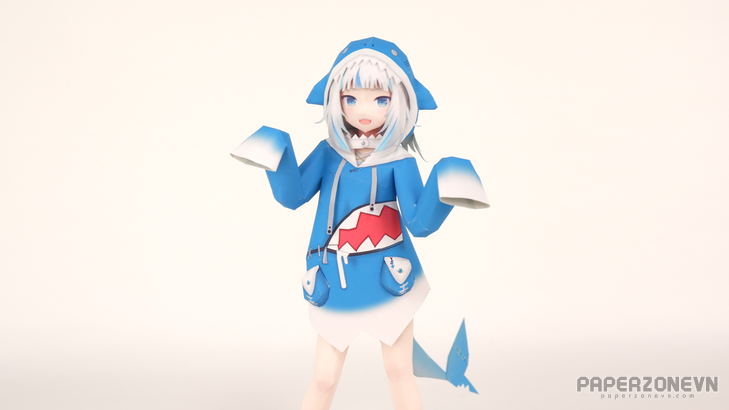 Gawr Gura (Japanese: がうる・ぐら) is a virtual YouTuber and live video game broadcaster. She is under the management of Hololive Production and is a member of the group Myth (commonly known as holoMyth or informally known as holoEN 1st Generation). She almost entirely uses English to communicate with the audience. Gura is often called "Same-Chan" in Japan. Her original design was done by Shin Umiushi and illustrated by Natsuki Amashiro.