Thumbnail
Resources

Received from the internet.
Author

Unknown.
Printed File Format

PDO
Page(s)

3
Part(s)

28
Instruction Format

PDO
[Terrasse] - Hatsune Miku SD papercraft
In the Street SEKAI, her hair is a lighter teal and tied up into buns with wavy pigtails extending down to her waist. She wears a black hoodie with bright pink details and a blue hood. The shoulders of the hoodie are semi-transparent and feature white paint splatters, along with the word'FANTASTIC' written across the middle. Her hoodie is left unzipped, exposing a white shirt with a heart-shaped neckline under it. Her skirt is dark blue with white stripes and folds into a point on both sides. Her underskirt is white and ruffled. She wears black and white sneakers, paired with full-length black tights. She wears gold hoop earrings and a black choker with a small chain hanging from it.
Instruction:
PDO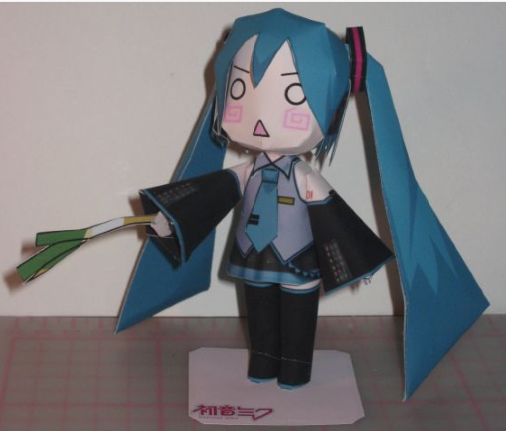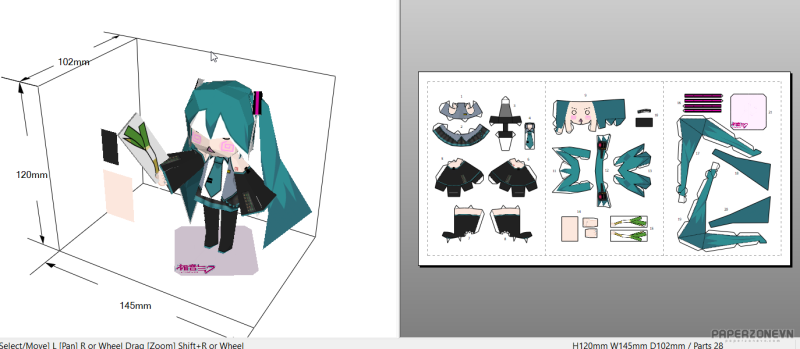 Last edited by a moderator: