ニャンコ先生
Staff member
Reputation: 100%
3/28/15
1,199
2,706
40
29
Thumbnail
Resources

Canon papercraft
Author

Masahiro Watanabe
Printed File Format

PDF
Page(s)

39
Instruction Format

PDF
Advent Calendars (countdown calendar) Christmas tree papercraft
The calendar counts down from the beginning of December to Christmas, with each passing day flipping the back of the number will have a picture of an ornament on a pine tree. Turn each day like that until Christmas, the pine tree is full of decorations.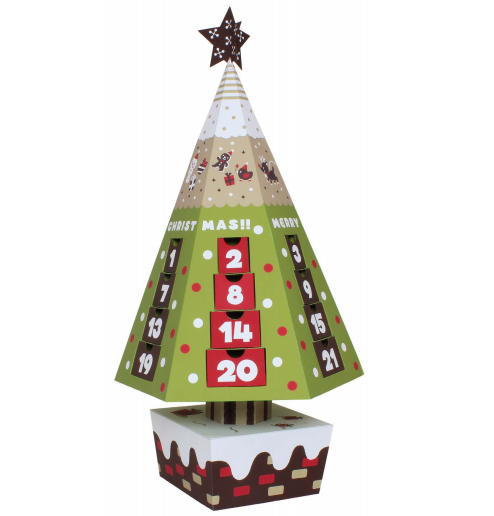 Advent Calendars (lịch đếm ngược) Christmas tree papercraft
Lịch đếm ngược từ đầu tháng 12 đến ngày Noel, mỗi ngày trôi qua lật mặt sau của con số sẽ có hình 1 vật trang trí trên cây thông. Cứ lật từng ngày như vậy cho đến ngày Noel thì cây thông có đầy đủ các vật trang trí.