Thumbnail
Resources

Received from the internet.
Author

Akira Yoshizawa
Printed File Format

PDF
Sosaku Origami (Creative Origami) by Akira Yoshizawa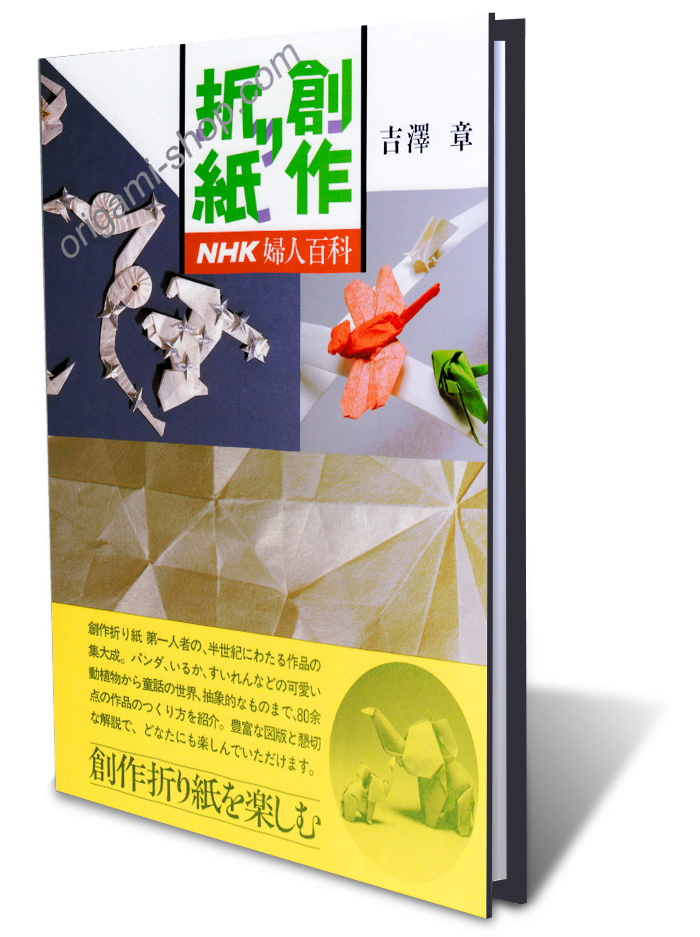 Book Description:
Japanese Akira Yoshizawa (1911-2005) was a prolific artist who create thousands of original folds. His models, realistic and full of life rise origami to the level of Art. He was considered to be as the grandmaster of Origami and created a system of origami symbols used today in the world to describe how to fold a model.
This book contains:
- 28 color pages featuring her most beautiful models. The pictures are a sufficient reason to have it.
- 126 pages of diagrams to fold many models.
Product Details:
Hardcover : 158 pages
Date: 1984
Language: japanese
Product Dimensions: 19 cm x 25 cm
Last edited by a moderator: