Administrator
Staff member
Thumbnail
Resources

Received from the internet.
Author

Anderson316
Printed File Format

PDO
Page(s)

9
Part(s)

255
Instruction Format

PDO
Dragon Ball - Son Goku Kid Papercraft
Size 30cm - 9 sheet
Size 50cm - 21 sheet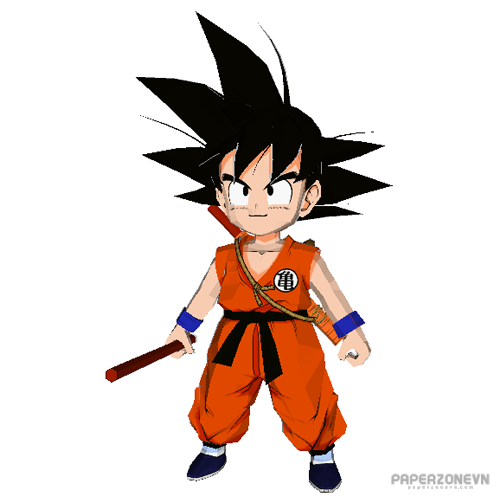 The name Goku (悟空 (Wukong) ? ) means "wake up the emptiness"; The syllable Go means enlightenment and the syllable Ku means Sky or Emptiness . During his journey to Namek , while training in the Capsule Corporation's spaceship , his name was written with an "h", Gokuh , while he was having to repair the ship. Son Goku , is the Japanese name of Sun Wukong , the main character in the novel Journey to the West , the character on which Goku is based. Dragon Ball Worldbegan adapting but not sticking to the classic novel Journey to the West , with Goku starting out as a version of the Monkey King Sun Wukong. Similarities between the two include Goku's inclination to mischief as a child (due to his naive nature), possessing the Nhu Y Staff , and the Van Dau Van.