Review
Resources
Author

Our World
Printed File Format

PDO
Page(s)

12
Part(s)

288
Instruction Format

PDO
Slinger papercraft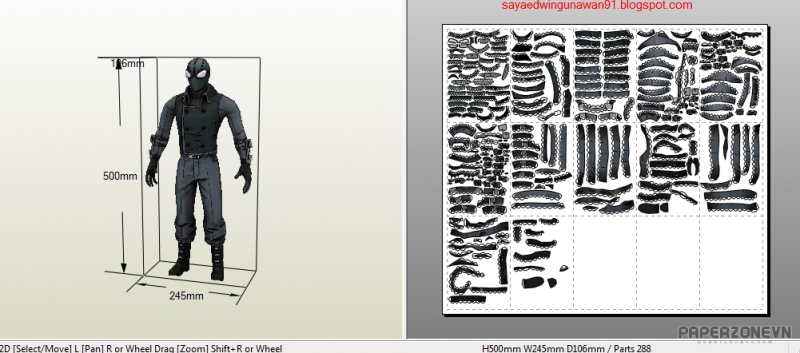 Slinger
, (real name
Peter Parker
), is a member of the Defenders. He is an alternate timeline counterpart of Spider-Man from the Planet Doom reality.
He has the same personality as Spider-Man from
Ultimate Spider-Man,
but it is blended with some of his Noir counterpart. He is still very witty, but is rather sarcastic and abrasive, having doubts about Thor being the people's "savior", and is mistrusting of Thor, even pointing his blasters at him, accusing him of being a spy of Doom.
Unlike his normal counterpart, it is presumed this version of Peter Parker was never bitten by the genetically-altered spider that gave him powers before, therefore is still a normal human and possesses no superhuman abilities. However, he is still capable in battle, relying on advanced weaponry and technology.