12/17/20
1,174
1,396
1,400
49
Thumbnail
Resources

etsy.com/shop/PolyFish
Author

PolyFish
Printed File Format

PDF
Page(s)

3
Part(s)

6
Instruction Format

PDF
Honeycomb low poly papercraft
A honeycomb is a mass of hexagonal prismatic wax cells built by honey bees in their nests to contain their larvae and stores of honey and pollen.
Beekeepers may remove the entire honeycomb to harvest honey. Honey bees consume about 8.4 lb (3.8 kg) of honey to secrete 1 lb (450 g) of wax, and so beekeepers may return the wax to the hive after harvesting the honey to improve honey outputs.
Print on 200 gsm paper.
Each honeycomb size:
- height 13 cm
- width 15 cm
- depth 3 cm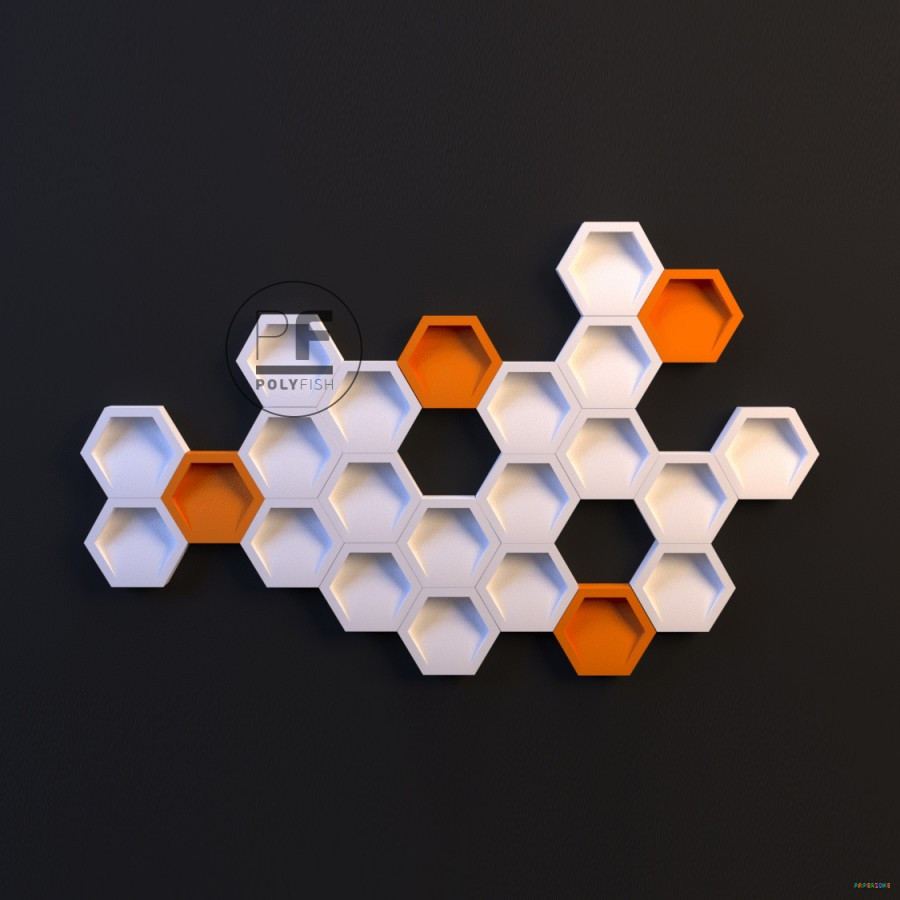 Last edited by a moderator: