Thumbnail
Resources
Author

Lightbox Rinstore
Printed File Format

JPG
Number of pages

8
Dance of the Ballet from Swan Lake light box​
All digital files included:
10 JPG files
10 SVG files
10 PDF files
10 PNG files
2 sizes available
20 x 27 cm
24 x 24 cm
24 x 24 cm​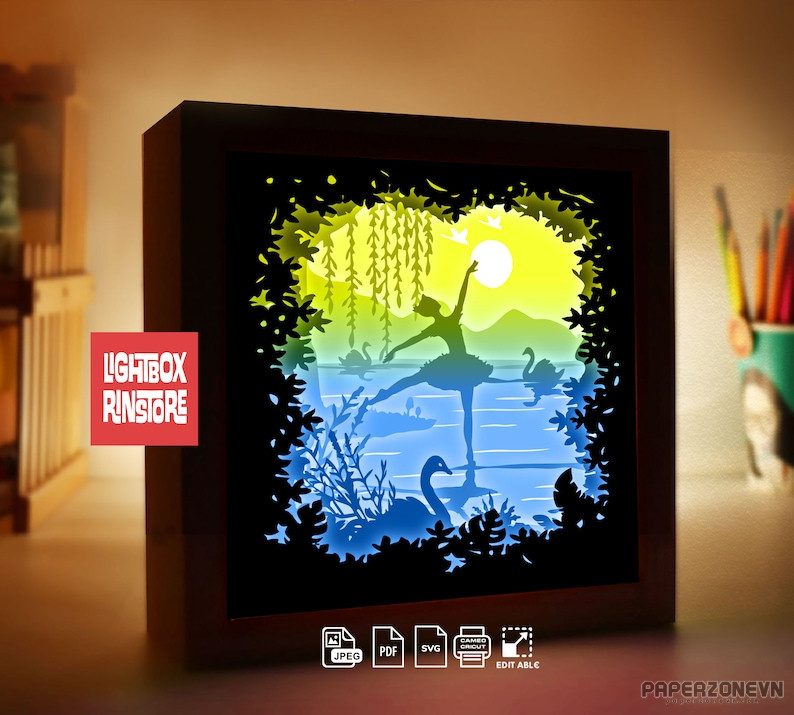 ​
20 x 27 cm​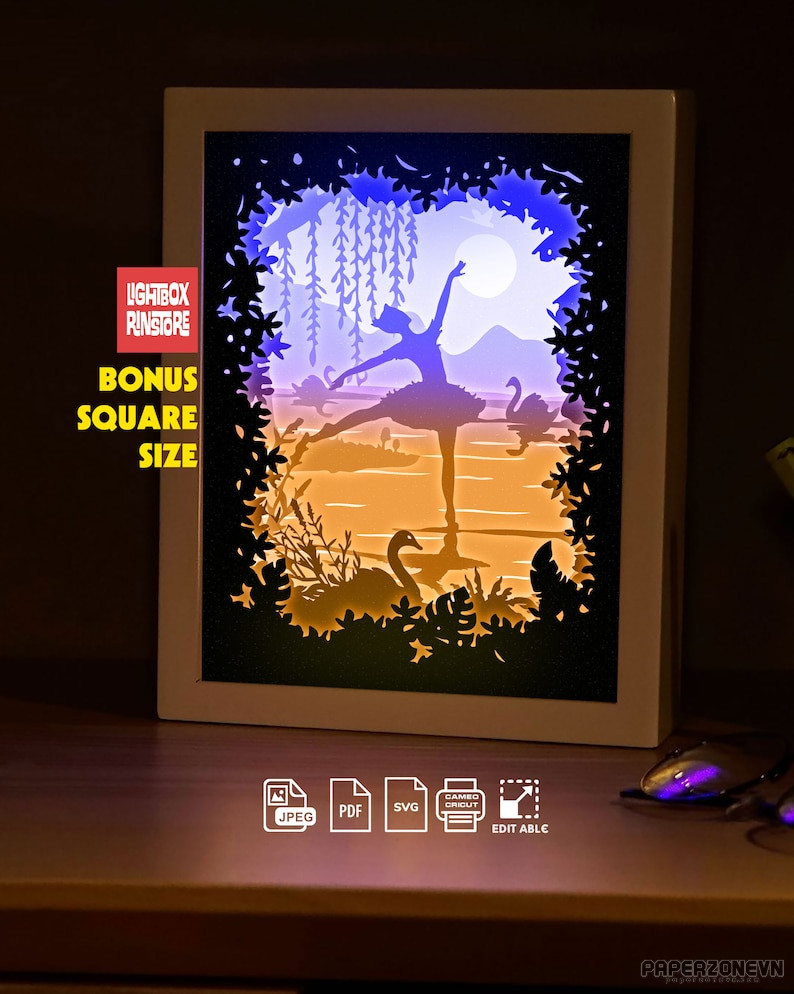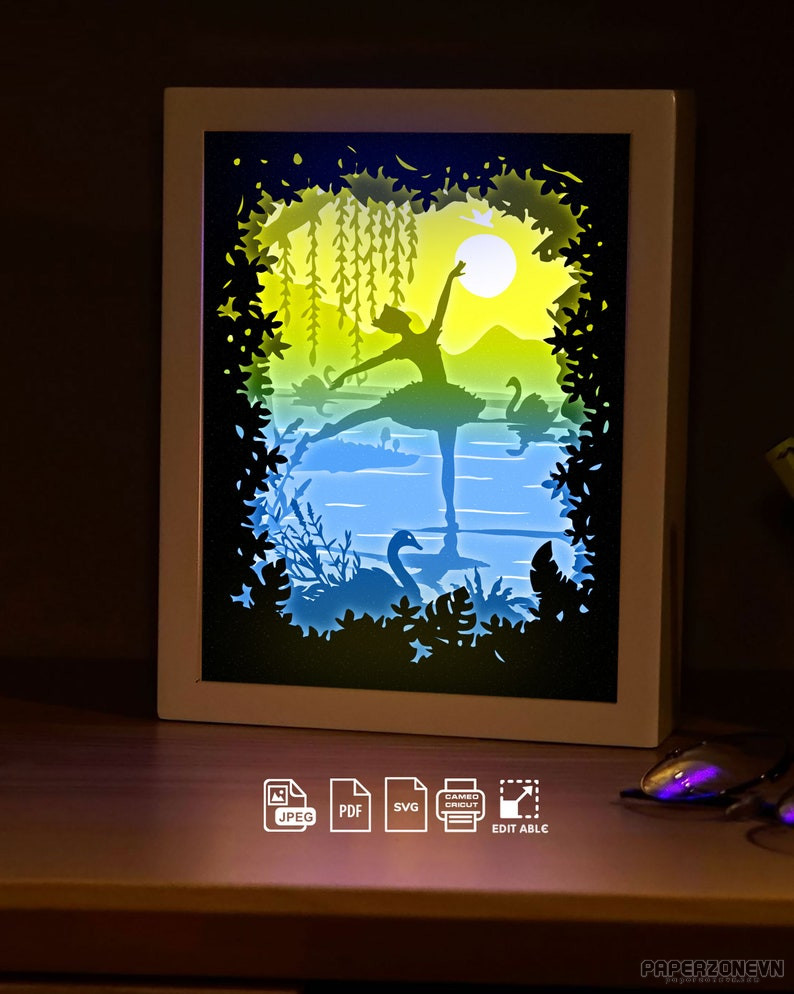 ​
Swan Lake
(Russian: Лебеди́ное о́зеро, tr.
Lebedínoye ózero
, IPA: [lʲɪbʲɪˈdʲinəjə ˈozʲɪrə]), Op. 20, is a ballet composed by Russian composer Pyotr Ilyich Tchaikovsky in 1875–76. Despite its initial failure, it is now one of the most popular ballets of all time.
The scenario, initially in two acts, was fashioned from Russian and German folk tales and tells the story of Odette, a princess turned into a swan by an evil sorcerer's curse. The choreographer of the original production was Julius Reisinger (Václav Reisinger). The ballet was premiered by the Bolshoi Ballet on 4 March [O.S. 20 February] 1877 at the Bolshoi Theatre in Moscow. Although it is presented in many different versions, most ballet companies base their stagings both choreographically and musically on the 1895 revival of Marius Petipa and Lev Ivanov, first staged for the Imperial Ballet on 15 January 1895, at the Mariinsky Theatre in St. Petersburg. For this revival, Tchaikovsky's score was revised by the St. Petersburg Imperial Theatre's chief conductor and composer Riccardo Drigo.